Zambia 2022 Diary
Part 2: Kabwe
Amy and Fran's diary documenting their visit to Zambia in June 2022.
Read: Part 1
Day
3

: Lusaka to Kabwe


On day three we travelled with Gareth and Paul most of the way to Kabwe, to a service station, where we met Richard Chileshe, from

Operation Mobilisation (OM), who took us on the next part of our journey. Gareth and Paul left us at that stage and continued on their trip to view some land owned by Hope Mission. It was a blessing and a joy to have spent these three days with Gareth and Paul.

Drop Inn's connection with Richard, his wife Lana and their two young children, came about when Lana's sister Sasha came to Northern Ireland to do an internship.

We arrived at the OM base at around 1pm. The base is on a large enclosed plot — it's like a small community with rows of houses for the permanent staff, accommodation block for longer term visitors and students who come to work with their projects and a guest house for short term visitors, as well as a games hall, kitchen, dining areas and tuck shop — a really super facility.

We had lunch with a lovely lady called Voomba, who works in their finance; and we also met Gabriel, who is their Children's ministry leader.

After lunch we visited the home of a Brazilian lady called Nubia who has lived in Zambia for over 20 years. Nubia currently fosters two young teenage girls as well as being involved in the running of a Christian school. Nubia explained her desire to develop her home and garden to enable her to take more children and also be as self sufficient as possible by growing fruits and vegetables and having some chickens.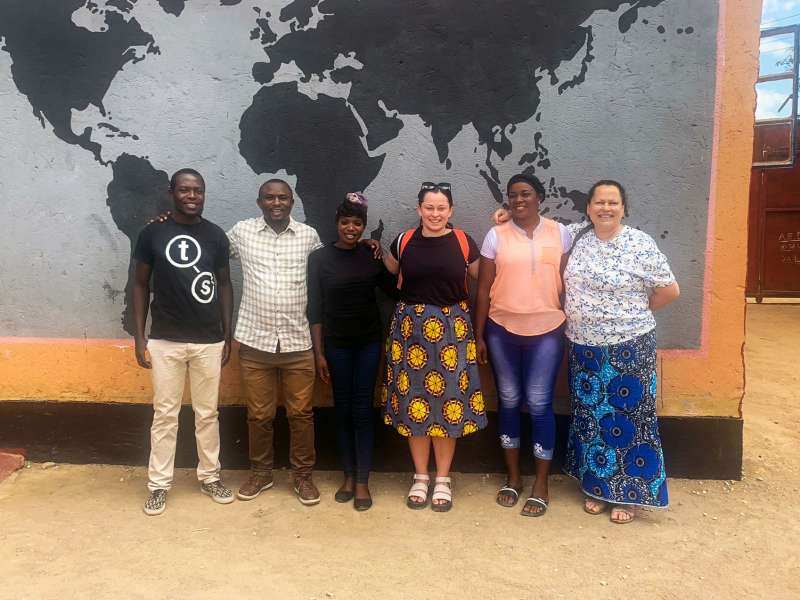 Nubia took us to visit her school where we met Veronica, the head teacher, and the teaching staff. When we arrived they told us they had spent the morning teaching and as soon has the children had left for the day they started painting the whole school (walls and floors) so they could have it ready for the children arriving back on the Monday morning. Their dedication to provide the best possible environment for the children to learn was wonderful to
After a very full day we headed back to the OM guest house to prepare for the following day and to get some rest.
Day
4

: Kabwe

We were up early and headed out to visit the OM special needs school. We met Peter, the Head teacher and founder of the school, and some of the teaching staff. It was a Saturday so unfortunately we didn't get to meet the children. Peter explained that the school evolved after he and his wife, Brenda, saw the lack of provision for kids with special needs, so working closely with OM they set the up the school. They have worked very hard to make the school accessible and to support the children they have but there is still desperate need for resources to support their various needs.
Mercy School

After this we visited Mercy school and met Pastor Banda who told us the school offered places to the most vulnerable children, some who had been rescued from being abuse at home or in their community and some taken in from being homeless.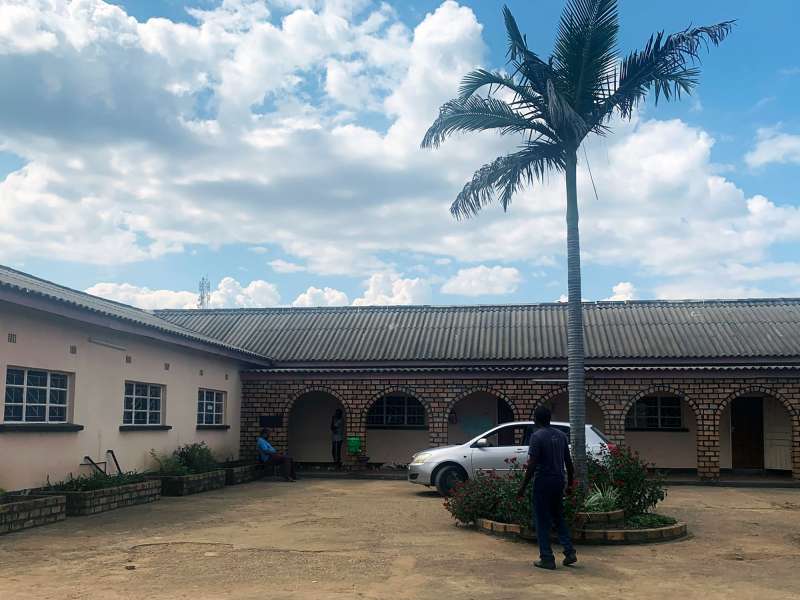 This school is supported by a Scottish missionary called Anne Davidson, who also runs a girls home.
We were very kindly invited for a lunch of traditional Zambian food at Peter and Brenda house — founders of the special needs school. We discussed their desire to develop the school building to create new classrooms and the grounds to make them more accessible for the children.
AIDS

Link

We were on a tight schedule so straight after lunch we went to visit an Aidslink ministry project — run by a couple called Isaac and Ruth. Their aim is to provide social and recreational opportunities for kids with aids/​HIV. We were able to chat with Isaac and Ruth about some of the issues they face, such as discrimination. We also met and spent time with some of the children they support.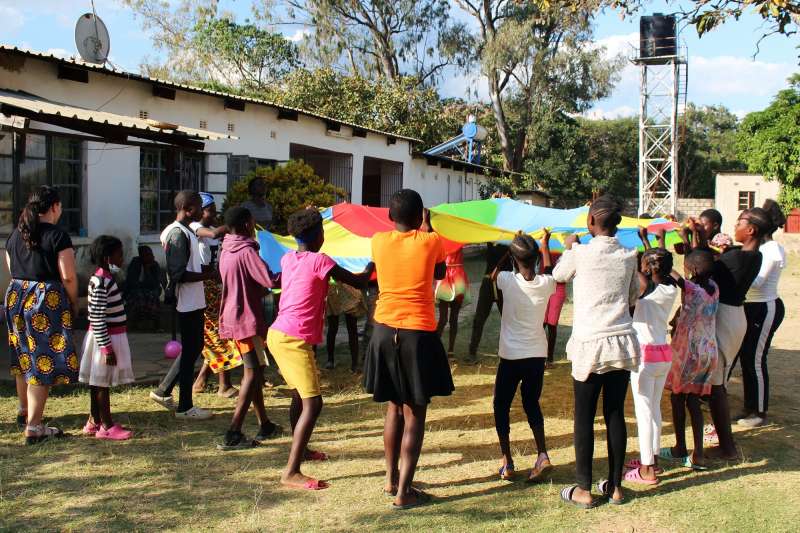 We told stories, sang songs, made butterfly crosses and played outdoor games with them. It was so hard to leave!

But we were delighted to be able to donate some outdoor games equipment, which they were thrilled with.
In the evening we were invited to have supper with a couple called Alex and Janet at their house on the OM base. Over dinner they discussed their plans for a boys training camp to help them develop social and life skills and to provide trauma counselling. It was a very interesting evening and delicious food.
Day
5

: Kabwe

Day 5 was a Sunday so we were privileged to attend a church service at Makwati Church, where we were made very welcome. We each shared brief testimonies and after the service spent a short time in small groups. In our group we were privileged to meet an old lady who was visiting the church for the first time — the church she had previously been attending was too far away for her to walk to now, so she will be attending Makwati church from now on. We had the chance to pray together before sharing in a late lunch at the church.

All too soon it was time to return to the base to pack and prepared for our 11 hour journey to Kasama the following day!
Fran's highlight
"All of the projects are doing outstanding work but the special needs school really touched my heart! There is almost no provision for children and families who live with special or additional needs so to hear about the great work this school is doing with so very little by way of resources was inspiring."
Amy's highlight
"With all the projects we visited it was amazing seeing the dedication of the staff and volunteers. Each story we heard was really inspiring: ordinary people doing what they could to make a difference in the lives of the children and people in their community."
Back to the top