Drop Inn Venezuela was established early in 2006. Nigel Burrows, native of Dungannon, County Tyrone had been working into the slums of Barquisimeto for 3 years before coming into partnership with Drop Inn Ministries. Nigel and his wife Monica took on the position coordinating the projects, as Drop Inn representatives in various slums of the city.
Diverse and divided
Venezuela is one of the most bio-diverse nations in the world, with the snow-capped Andes Mountains to the West, the lush Amazon rain forest in the South, and pristine Caribbean beaches along the coast. However, socially it is fragmented into two distinct groups: rich and poor. Two-thirds of its 26.1 million inhabitants live below the poverty line, with one-fourth living in inadequate housing. The top fifth of all Venezuelans control the majority of the wealth.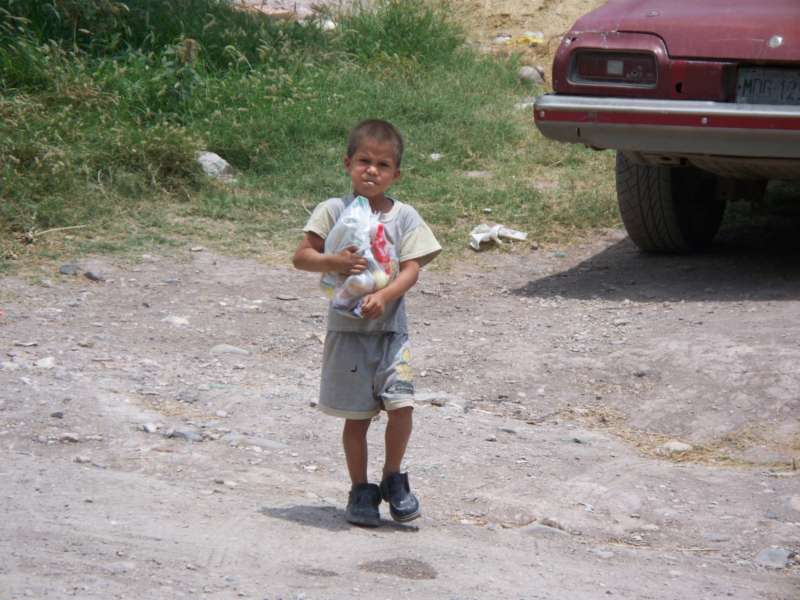 Unfortunately this social gap extends into Venezuela's religious culture as well. The vast majority (96%) of Venezuelans claim to be Catholic, but less than one-third of them attend mass once a year. Therefore, it is no surprise that 80% of Venezuelans view Catholicism as merely a part of their culture and tradition, not a living faith or personal relationship with God, making Venezuela the least religious nation in the Americas.
The number of evangelical Christians in Venezuela has more than doubled in the last twenty years, and two new churches are planted each day. But so many of these new believers come from dysfunctional backgrounds damaged by drugs, crime, poverty, abuse and spiritualism. These churches are working hard to help their brothers and sisters grow in discipleship.
Venezuelans need to know that Christ loves each of them individually no matter what their social status. They need to hear and understand that He died, was buried, rose again and ascended to the Father for them and will give them the Holy Spirit to empower them in gaining victory in this life and the next. Please pray for them.
Hot meals and housing
Over the past 11 years Drop Inn Venezuela has provided over 100,000 hot meals for children and 3,500 food parcels to needy families.
Drop Inn Venezuela have been involved in the building of several houses for families who have not been privileged enough to have their own home. For 8 years these projects were part financed by Grace Community Church in Richhill. The church has also been supporting 6 children and 4 full time staff at a Children's home in the west of the city.

We've had the pleasure of sending numerous teams to the country to experience the work first-hand, staying at our purpose-built mission centre.
New hands
In March 2015 Nigel returned to Northern Ireland and cor-ordination duties were taken on by Desiree Escalona, a native of Venezuela. She's worked tirelessly to continue the work in Barquisimeto. The team regularly visit the hospital in the city and the staff there have been hugely appreciative of the prayerful and practical support they provide.
We are also supporting a number of churches who do a lot of practical work with little or no church income.
---